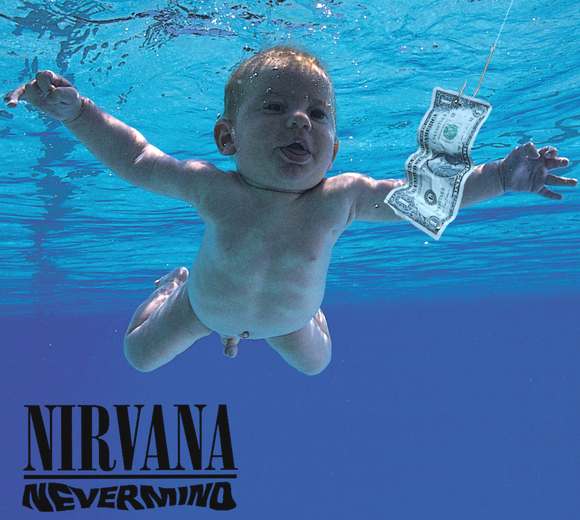 Although this may be an old album since its being reissued for a 20 year anniversary edition it seemed fitting the review it. Nevermind was the album that brought the American grunge band into the public eye and stormed mainstream music and its very obvious why. Smells Like Teen Spirit opens the album as the biggest and most well known song from the band, and even though you'll get the hardcore fans saying how its 'not their best' its still an incredible song to listen to. In Bloom follows opening with heavy chords and a loud bad-ass drum beat. The sound throughout the song is so simple yet so easy to get hooked to and play on repeat. The guitar solo isn't so fast that it finishes before it starts but it fits so well into the song and causes such a reaction that I kinda want to go into London and smash up some buildings. The second most recognized song Come As You Are changes the heavy head banging style from the last two songs with but Kurt Cobain's voice still sounds as raw without sounding like he's shouting. On the strength of the first three songs alone, the rest of the album could just be the sound of some one shitting into the microphone and it would still be a masterpiece. Breed needs to be played on full volume, with some huge fucking speakers although the guitar and bass sound to murky which hides the progression of the song. Lithium has a mix of a simple guitar and

drum pattern with Kurt proving more variety with his voice but it is long before they reach the chorus. The lyrics are blunt and honest "

I like it I'm not gonna crack

" talks about when Kurt was given Lithium to

stabilize

his mood by a christian family he was living with. Polly features an

acoustic

guitar and vocal over-dubbing broadening the style of the album. Stay Away is possibly one of the angry-ist sounding song sound with distorted vocals giving a rough texture where the guitar seems to blend in with the guitar. Endless, Nameless interchanges from Kurt screaming with messy drums and guitars to a clean guitar riff and drums. This is an album you can play over and over again and still hear new things. The brilliant producing by Butch Vig on first listen can make it sound like it was recorded on a 99p cassette they found in a gutter, but its only when you really listen, you

realize

how

absolutely

amazing this album is.
Rating: 10/10
Song to buy: (Apart from the whole album)
In Bloom
Lithium
For fans of:
Everyone and Everything